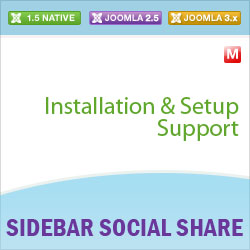 Features
Both 2.5.X and 3.X in the package.
Beautiful Floating Social Share at sidebar.
Can be shown on Left or Right sidebar.
many social share options like Facebook, Twitter, Linkedin, Tumblr, Technorati, Pinterest, Email, Google Plus, Sharethis.
It's easy to configure.
Buy once and use for unlimited domains.
You will love it.