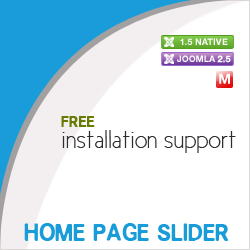 Features
Both 1.5, 2.5 & 3.X in the package.
100% Responsive.
Auto Height Adjustment.
Best one to put as your home page banner.
Image can be fetched from both List and Folder mode.
You can show Title/Description for each images in list mode.
You can assign links to each images in list mode.
3 sliding mode --> Horizontal, Vertical, Fade
You can put your custom CSS, if you required to.
Enough sliding effects.
You have control over navigation and pager
5 themes --> Gray, Blue, Green, Orange & Red.
15 Google fonts are included, which can be assigned to Titles.
Completely configurable as your wish.
You will love to use it.
Unlimited usage with unlimited Domains.
Free Installation support.
Compatible with all modern browsers (Firefox 3.0 and more, Google Chrome, IE9, IE8 Safari, Opera).